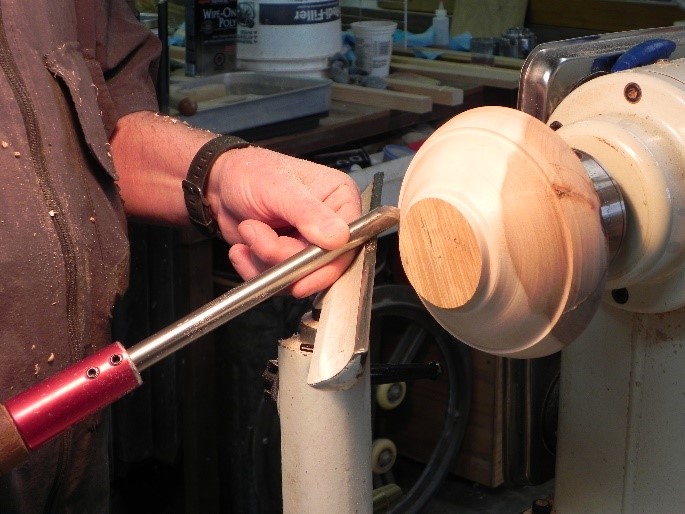 Quite some time ago, Ed started instructing for Lee Valley tools in Coquitlam. He isn't there all the time thankfully, he is after all retired. 🙂 He usually has a few classes every term. There is a 2 day beginner woodturner course, and a one day course on sharpening your woodturning tools. Every now and then he also instructs on turning a hollow form. He has done some other specialty courses like the three legged stool. Those aren't run all the time, just when the need arises or and idea inspires.
The great thing about the courses there is that they are central in the Lower Mainland and a reasonable price. Of course Lee Valley loves it, because it gets you in the door and you will, no doubt, do some shopping.
Ed has also traveled to Kelowna to instruct in their store up there. Usually once or twice a year. If you live in the area, sign up, you won't be disappointed.
If you live in the Lower Mainland and are interested in the courses for Lee Valley Tools Seminars Coquitlam, follow this link and sign up. http://www.leevalley.com/en/home/SeminarList.aspx?c=1&rs=60
If you live in the Okanagan and are interested in the Lee Valley Tools Seminars Kelowna, follow this link and sign up. http://www.leevalley.com/en/home/SeminarList.aspx?c=1&rs=90